T.A.P. Tag Technologies is excited to announce the launch of our first mobile app "NFC/QR Code Reader- Tap Tag Tech".

The app is available for iOS, Android, and Windows 10 devices. The app offers a number of features not common in other NFC / QR reader applications, most notably the ability to read enhanced T.A.P. Tag NFC or QR tags. While standard tags only have the ability to open one result, when scanning T.A.P. Tag enhanced tags users are able to open up to four different results by using the app's color context feature.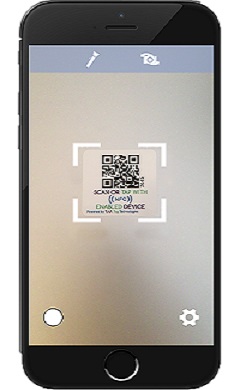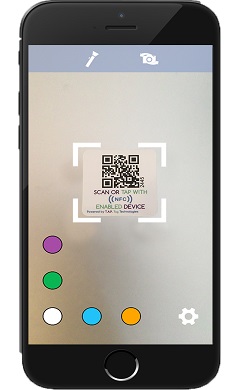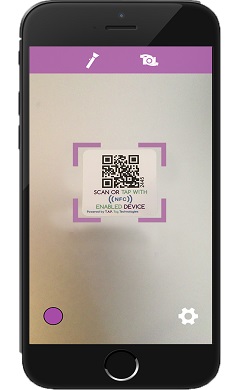 In addition to the enhanced T.A.P. Tag NFC and QR tags, the app works with most types of NFC and QR tags including website URLs, text, vcard contacts, SMS/Text Message, phone number, and email. The T.A.P. Tag Tech NFC/QR code reader app also keeps a scan history, and has a flashlight option that allows codes to be scanned in low lighting.
The app is available for free download here: